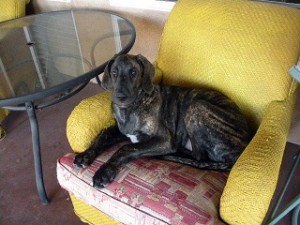 Due to all the toxic pesticides, vaccines, paints, and the multitude of other chemicals used today, most likely every person and animal has heavy metals in them. These heavy metals are often the cause of diseases or create the environment within the body to be what is diagnosed as a "dis-ease".
It's not something most people even think about but it is very important to consider how these heavy metals contribute to a wide variety of health disorders. Those disorders are most likely being treated on average with more toxic chemicals – i.e., pharmaceuticals which will only further suppress the dis-ease driving it further and deeper into the body. At some point the immune system just gives up and ultimately that person or animal dies. Maybe not from the heavy metals themselves but from the results of an over toxic body. When the immune system is too overburdened to continue trying to detoxify such a toxic state, the body has no choice but to succumb.
What is exciting to know is that at least one person has had success in using Young Living Essential Oils to detoxify her son of heavy metals: HEAVY METAL DETOXIFICATION.
I remember when I decided to use Young Living products to detoxify my own body so many years ago. I used a variety of essential oils. About four months into my journey with these amazing oils, I had rashes on my body and hives under my arms. I assume those hives were from the conventional underarm deodorant I was using. Most deodorants or anti-antiperspirants have aluminum in them. I've switched all of my personal care products to Young Living. And by using these essential oils on a daily basis, I feel confident that I am keeping myself, husband and puppy Meshach detoxified and healthy*.
Have a pawsitively tail waggin', FRAGRANTLY healthy day!
DISCLAIMER: All information contained in Aspenbloom Pet Care is intended for educational purposes only. It is not provided in order to diagnose, prevent or treat any disease, illness or injured condition of the body or pets and the author, publisher, and contributors accept no responsibility for such use. Anyone or their pets suffering from any disease, illness or injury should consult with their physician or veterinarian. The ONLY essential oils we use and refer to in ALL our posts and articles are Young Living Essential Oils. The statements herein have not been evaluated by the Food and Drug Administration.

Photo Attribution: Meshach the Great Dane by Dr. Kim Bloomer. Copyright 2011, All Rights Reserved.