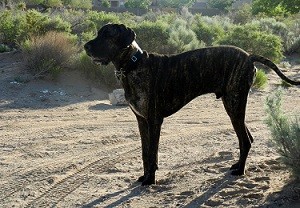 This is such an important topic but not one many people take seriously because they don't seem to believe that it has much to do with their overall long-term health and certainly not their pets' health either…but nothing could be further from the truth!
Right now here in NM we are having a harsh drought with fires burning and high winds. Some days are so smoke-filled they appear hazy with smog. So in my home rather than taking all sorts of antihistimines or allergy medications, we simply diffuse a variety of essential oils each day, as well as use our frankincense resin burner, and turn on our salt lamp. This way we keep the needed negative ions in the home that we need for good health as well as keep the air clean, fresh and pure all making it smell so nice without adding to the toxin load indoors.
I am always complimented on how nice my home smells – even with a great big Great Dane puppy in the home 🙂 He smells pretty darn nice too simply because he is raw fed and we use the EOs on him also. He's the best smelling dog in the neighborhood with the softest coat and just the most kissable face…when it isn't covered in saliva foam after playing that is!
It is imperative that we, all of us, begin to get away from all these chemicals and drugs, and move back towards using nature's medicine chest, remedies and healing tools for us and our animals if we want to have a habitable planet for generations to come.
DISCLAIMER: All information contained in Aspenbloom Pet Care is intended for educational purposes only. It is not provided in order to diagnose, prevent or treat any disease, illness or injured condition of the body or pets and the author, publisher, and contributors accept no responsibility for such use. Anyone or their pets suffering from any disease, illness or injury should consult with their physician or veterinarian. The ONLY essential oils we use and refer to in ALL our posts and articles are Young Living Essential Oils. The statements herein have not been evaluated by the Food and Drug Administration.

Photo Attribution: Meshach the Great Dane by Dr. Kim Bloomer. Copyright 2012 All Rights Reserved.