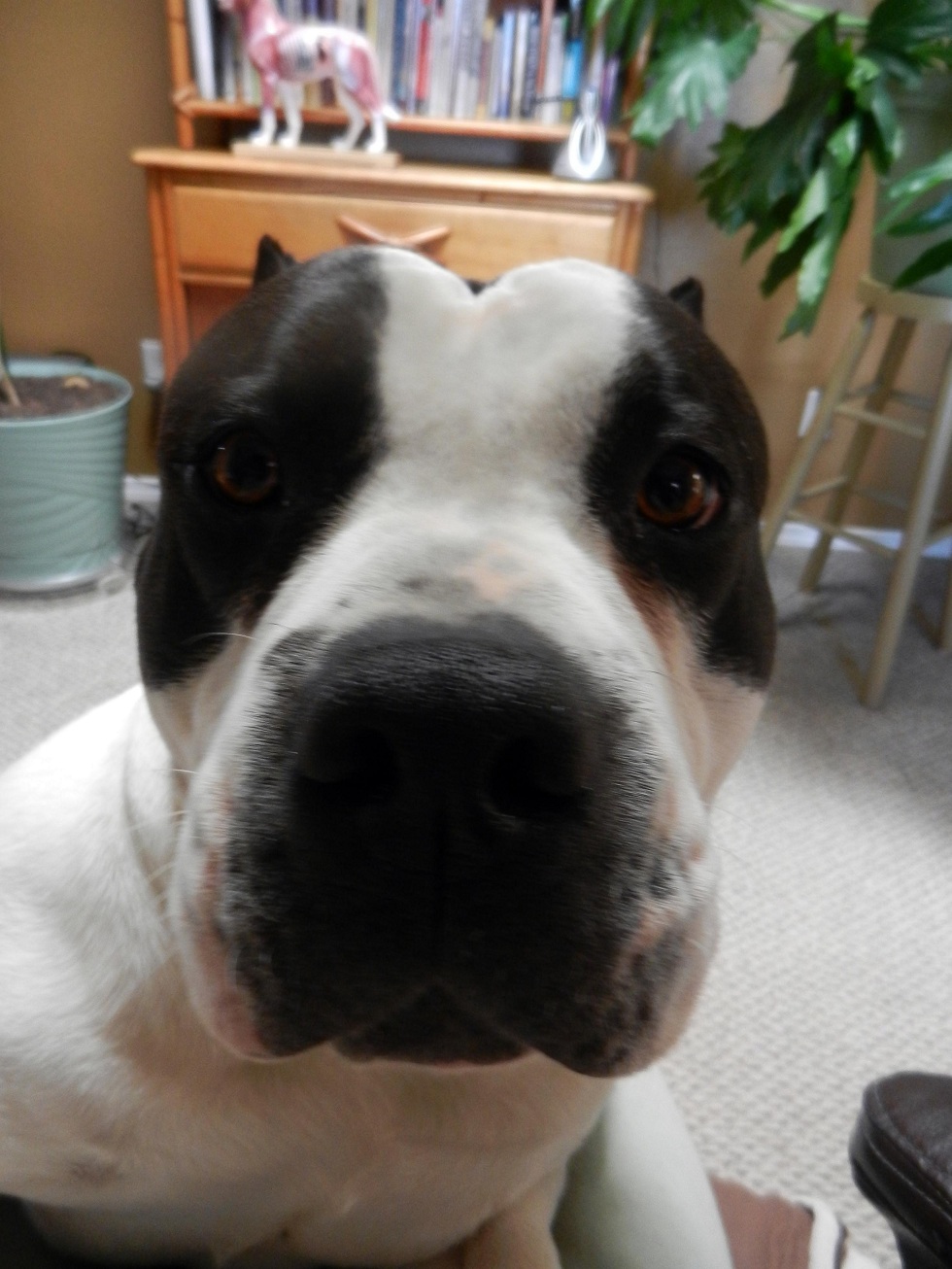 As I share today on the essential oil blends I am using to assist our new dog, King, keep in mind we are also working on training/behavior as well as the emotions. I believe in a whole health approach to dog care of course so when I mention using the oils I am also feeding a raw diet, avoiding vaccines and pesticides, etc. so that my dogs can live a well-balanced, healthy life emotionally, physically and mentally.
Each dog is unique even as there are character traits similar in each breed. I don't know King's upbringing, and even if I did, I'd still tweak things so that we can and he can live together in harmony since each person's lifestyle and personality are also unique.
What I am using these blends for are to assist him in certain emotional and even physical areas of his life.
I began using three blends to assist King:
1. Abundance. Since he eats his food really fast and always acts hungry even though he is fed
grass-fed raw meat/bones/organs that is more than enough for his weight and size. The idea is for him to get it into his head that he has plenty already.
2. Harmony. To bring his body/mind/emotions into harmony, balance so he can be more relaxed, assured in his role in our home as well as in his body.
3. Surrender. He has some toy possessiveness and plays too rough with other dogs. Surrender will help him with these issues. He is a very smart dog so persistence is key on our end. I think it is mostly us humans that need all the training and behavior modifications. Our dogs are VERY tuned into us, our actions and attitudes – more so than any of us average pet owners are to them! We are working with him not relying on the oils to try and do all the work which would not be wise on our part. King is just having to unlearn some things and re-learn better things. That is something that we all go through in this life if we are honest with ourselves and others. These oil blends really do assist us in this work 🙂
I am using these blends on King topically, petting him with them on my hands. I also diffuse other oils.
DISCLAIMER: All information contained in Aspenbloom Pet Care is intended for educational purposes only. It is not provided in order to diagnose, prevent or treat any disease, illness or injured condition of the body or pets and the author, publisher, and contributors accept no responsibility for such use. Anyone or their pets suffering from any disease, illness or injury should consult with their physician or veterinarian. The ONLY essential oils we use and refer to in ALL our posts and articles are Young Living Essential Oils. The statements herein have not been evaluated by the Food and Drug Administration.
Photo Attribution: King the American Bully by Dr. Kim Bloomer. Copyright 2013 All Rights Reserved.