Recently, my BFF, colleague and business partner, Dr. Jeannie Thomason, and I have been discussing the qualities that attract new people to our Young Living businesses. Hers are more like her and my team members are more like me. One thing is certain BOTH teams are very much animal lovers. I am betting there are other teams out there that have similar focuses on animals but our teams are definitely focused on a whole health approach to animal care and chemical-free living using Young Living Essential Oils as their modality of choice for supporting the body systems and enhancing the immune systems of their animals and ourselves – a health, wellness and empowerment way of living!
Knowing that, it helped both Dr. Jeannie and I to help the focus of our group and what we teach on animal care and chemical-free living while keeping it really simple. We like simple!
We are all now by necessity learning a much better way of speaking and presenting the oils to others than don't use prescriptive or diagnostic or treatment type of language restricted to licensed doctors. I say MUCH better way because while the governing bodies draconian approach may seem stifling to us, Dr. Jeannie and I have chosen to take the high road and focus on this as an opportunity to change our mindset from disease and symptoms to one of health, wellness and empowerment. In having new eyes on the current landscape – then it becomes new, refreshing and exciting!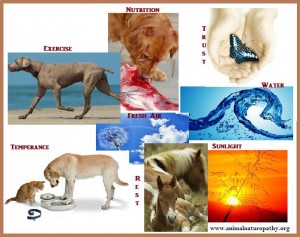 Our mission which we've chosen to accept is to model this new, ancient as time, focus on wellness instead of disease.
We hear people say all the time how the essential oils annihilate bacteria, fungi, viruses, etc., and make it so that they can't survive in the presence of the oils. If that were true we'd all be dead because we have viruses, bacteria and fungi all around us and in us. We aren't anti any of these things if we understand how they (viruses, bacteria, fungi, parasites, etc.) all play a vital role in life. However, we are FOR life. We are FOR health. We are FOR wellness. We are FOR healing. When the body is properly supported according to the LAWS of health mandated in nature by God, then it will be well. The oils enhance, support, oxygenate, boost, improve the body's own natural defenses so it can heal itself. As our friend and colleague, Dr. Sarah Reagan says, "what the oils are actually doing is changing the frequency of the microbes so that they return to vibrating in harmony with the organism in which they live." Harmonizing the body back into the proper, optimal balance where it can thrive.
THAT my friends is power, love, and soundness of mind NOT fear-based as is the disease model. This is wellness with a purpose that brings abundance!
"The real voyage of discovery consists not in making new landscapes but in having new eyes." ~Marcel Proust
DISCLAIMER: All information contained in Aspenbloom Pet Care is intended for educational purposes only. It is not provided in order to diagnose, prevent or treat any disease, illness or injured condition of the body or pets and the author, publisher, and contributors accept no responsibility for such use. Anyone or their pets suffering from any disease, illness or injury should consult with their physician or veterinarian. The ONLY essential oils we use and refer to in ALL our posts and articles are Young Living Essential Oils. The statements herein have not been evaluated by the Food and Drug Administration.
Photo Attribution: YL Order by Dr. Kim Bloomer, All Rights Reserved. Copyright 2014.