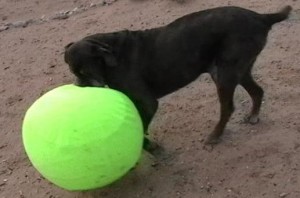 Recently I released a new course on using aromatherapy and essential oils with our SCENTSable canines – they are SO reBARKable after all!
Here are some interesting facts about this new course, ReBARKably SCENT-Able Canine for you to PAWnder:
1. Cost is: zero. As in nada. As in $0. As in free.
2. Shadrach (my former Neapolitan Mastiff who was my blogger for years) re-emerged to do all of the teaching for me! Yes, that's right, HE does the teaching through me – and not channeled either lol since I am not of that belief system.
Here is what others have said about the course:
"Beautiful and creative!" ~Nina P
"So cute, creative and educational! Good job Shad!!!!" ~Kathy L
"Beautiful and what a way to remember and dedicate." ~Kelly N
It was such a blessing to do this course because it reconnected me in my mind with my most special boy, Shadrach. I am really eager for you to check it out so your special dogs can possibly benefit from it – it depends on you of course.
My two current dogs are my motivators now to continue to stretch myself to support them and to support you with courses like this to benefit your dogs.
Here are my Facebook updates on my two current reBARKable SCENTSable dogs: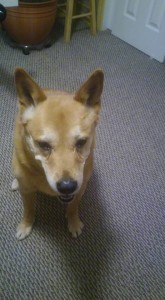 SCHATZIE: "My sweet, loyal girl Schatzie…just home from our run. Best running partner ever! Almost ten years old…goes to show what a whole health natural lifestyle can do for all of us. ❤"
Of course now after six months of running with almost no breaks, I am taking a walking break this week to recover since some of my old injuries are speaking to me. If Schatzie has any speaking to her there is no indication since she is always so eager to just GO! Thanks to the natural rearing she has received since coming to us, and all of the SCENTSable care (she is receptive now after gentle use with her over time) but also I believe because she is well loved.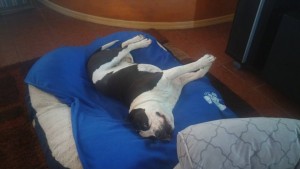 KING: "I so love this boy…he is such a character. The other day I was giving him a bath…we have a sprayer so I can rinse and wet him easily and not have to fill the tub. He actually ran mini zoomies in the tub…and it is not a big tub 😂."
King is still on the "injured reserve" list but he is making improvements all the time – which is why he could do those bathtub zoomies! I can tell you that he has had a very significant injury but I also know time, patience, nutritional/herbal/essential oil support are working for him. We opted against the conventional approach knowing 1) it would take just as long as what we are going through now, 2) no guarantees even with the immense cost, and 3) he will still have a strong immune system left intact instead of utterly destroyed through the conventional approach.
So go check out the course at www.RebarkablyScentAbleCanine.com and maybe your dog too can become SCENTS-able!
Until next time….
Have a positively tail waggin', NATUROPATHICALLY healthy day!
[author] [author_image timthumb='on']https://aspenbloompetcare.com/wp-content/uploads/2015/03/schatzie_me_king_2014_2.jpg[/author_image] [author_info]Kim Bloomer, V.N.D., N.D. is an animal naturopath as well as being certified in small animal nutrition, with years of experience in animal wellness. Dr. Kim is a published author, writer, blogger, host of the Animal Talk Naturally podcast. Copyright 2018 Aspenbloom Pet Care, Dr. Kim Bloomer, All rights reserved. No part of this article may be reproduced in any form without the written consent of the Author/Publisher. This article is intended to be educational. However, it is not intended to be a substitute for diagnosis or treatment from a qualified animal health professional. Dr. Kim Bloomer and Aspenbloom Pet Care, do not assume any legal responsibility for misuse of the products discussed in this article.[/author_info] [/author]