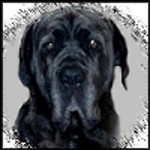 These are three podcasts I did over the years, the last one most recently when my closet friend, Bre Altherr lost her primary Teacher/Heart Dog, Merlin two weeks ago. Here is an edited version of what I wrote to her just this week:
We miss so many things when they're gone. Then eventually all you can remember are all those good, funny, loving times and be grateful for the time you had even as you still miss their physical presence.
So you do things like create classes written in first dog by one of them. Or you write their stories that get published in a book about vaccine dangers and the immune system so other dogs won't have to suffer what they did.
Or you do a podcast you're certain very few listen to but you must do it so those few dogs are helped.
Or you educate one-on-one doing nutrition consults and plant seeds of doubt about vaccines being protective.
Or you write social media posts you're certain no one cares about but hope even one hears.
Or you create classes hoping even just one will take it so their dogs are spared…
And the story continues…and we never grow weary of doing good…even though some days you want to curl up in a ball and secretly wished you could've gone with them…but know that would be selfish.
Yes, we go on because we must love not our own lives unto death and love everyone and everything less than we do Him, so ALL of His fullness fills us.
Then we can simply BE love. Free of others and ourselves so we can just be love rather than needing it. Then we'll be like Him, which is why we're here in the first place.
Here are the audios:



Until next time…
Have a pawsitively tail waggin', NATUROPATHICALLY healthy day!