Recently, before our beautiful Schatzie girl passed away, I began a series on my podcast titled, Your Healthy Dog. It is based upon a Lunch N' Learn I presented in SLC, UT in 2014. It might sound odd in light of what I'm about to share that I'd be sharing this particular series now, but read on and you'll see where I'm headed with all of this.
Things have changed since then for me of course. So much has in the last year and most of it very sad while at the same time being very liberating as well as encouraging. That might sound very odd considering I lost a cousin I grew up with to suicide in November and then a couple of weeks ago lost our girl. I've been so sad about losing her but the gifts she gave to us and taught us help ease the grief so that others can benefit.
I lost a business (online distance learning school in animal naturopathy) I worked hard to build because the partnership in establishing that business broke up and the friendship tanked along with it. We also ended our long running podcast, Animal Talk Naturally, also because of all of this. It's sad but she and I aren't enemies, just not the friends we once were. All of that is sad and yet also once again there was good that came out of it all – new friends, new graduates a LOT of learning, and breakthroughs spiritually, mentally, emotionally and physically!!
The verse from Isaiah 61:3 that says, "To console those who mourn in Zion, To give them beauty for ashes, The oil of joy for mourning, The garment of praise for the spirit of heaviness; That they may be called the trees of righteousness, The planting of the Lord, that He may be glorified," has been ever on my mind and heart as a result of all of this.
So what has come from all of this?
I'm glad you asked!
1. A new podcast I titled, the DOGgone Truth podcast, with the main tagline being, "where I don't whitewash, I just speak the truth, the whole truth and nothing but the truth so help me God! It's natural, it's raw…it's the BONE-afide TRUTH!". You can also listen right here on this website: https://www.aspenbloompetcare.com/podcast/
2. I've still got this website so I can blog and share, so YAY God!
3. A new MEMBERSHIP site coming called the DOGgone Truth Club! Yep, going with the podcast theme but also sharing a LOT of content from our former school. That's exciting because now nothing is being wasted! That content is not only evergreen but it has changed lives and I want it to continue to do so. No certification or exams or any of that, just helping people be empowered, encouraged, enlightened and removing the excuses based in fear. You'll hear those four words spoken a few times in the Healthy Dog series podcasts (see below for the two currently available). YAY God again! I know I said I wasn't going to do this but well when God nags you, you better do it is all I gotta say about that.
4. I'm learning to depend solely on God without expecting people to meet my needs. That means free to simply love them where they are – whether they reciprocate or not. Schatzie modeled that for me better than any person ever has. She truly did. She taught me so much through her short 5 1/2 years with us about love. About suffering in silence, greeting each day with the joy of being ALIVE. Of dying with dignity. She even made sure to poop and pee outside beforehand – and knowing this dog so she wouldn't make a mess in the house. She NEVER had an accident in the house during those years. The only thing that she ever did was vomit in our home the day she passed. She went into a bathroom to do that even with her disorientation and all that was going on in her failing body. I'll be sharing more about her on upcoming podcasts and definitely in the membership as she taught me so much more than I am stating here. Her paw prints are DEEP in my heart and I'll never be the same. I miss her so very, very much but she impacted my life so very, very much and I don't want to let a drop of that go to waste.
5. Do what you do best – whatever that is. I mean good things not wicked lol. Be the best YOU. Not comparing yourself to others or wishing for the coulda, shoulda, woulda – that will only depress you. I know, been there, done that, bought the T-shirt but ain't going back!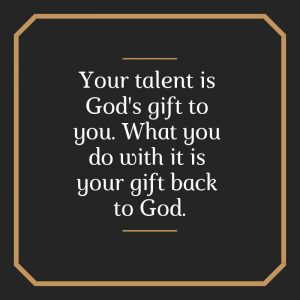 What does any of this have to do with YOUR healthy dog?? Listen to the podcast series and find out. It has EVERYTHING to do with that because that's #5 for me!!
I hope you join the membership – it will be ready to open in a couple of weeks. But even if you don't, keep reading here and listening to the podcast so you can be empowered, encouraged, enlightened, and have a healthy dog. My own wasn't in the end but I do know we gave her the love she was so craving, as well as extended her life with quality. In return she gave us so much more than a few sentences her can convey but her life will be woven into the teaching just as her predecessors were – only this time with a strong, feral, Carolina Dog touch it all!
Here are the podcasts. Also check out the Dog Treats mini episodes as I share focused tidbits that aren't in the main podcasts:




Until next time…
Have a pawsitively, tail waggin', NATUROPATHICALLY healthy day!