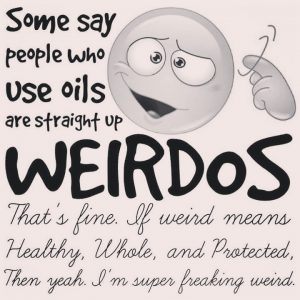 When I was in the 6th grade (YES I can remember that far back 😜) I was the new girl at yet another new school meaning not part of the "in" crowd (I'm still not 🤣). I went to a lot of different schools until middle school. We started middle school back then in 7th grade.
I was not into boys for anything other than friends because gee I had (and still do 😂) FOUR brothers. Boys weren't a mystery in other words 😆. I was into ANIMALS. I would play (yup kids were still kids at that age when I was growing up) with toy animals a LOT. We had pets so I played with them a lot too – um duh lol. Nearly every book I read was on animals too as I was and still am an avid reader. That's how you learn yo! 🐕
So what does that have to do with this meme? Every dang thang, bePAWS I was called Weird Animal Girl derogatorily. As an outsider that made things even harder for me but that never stopped me from continuing on with what I was about…animals.
So guess what? I TOTALLY own that now!! I'm totally a W.A.G. and happy to be so!
So if you call me a weird oily girl I'll own that too as in TOTALLY but the acronym won't be as good 🤣 W.O.G. lol.
That said I want to let you know about some oily classes I now have available, (some are free). You can use this link if you want to just jump right on over there:  https://www.aspenbloompetcare.org.  You have to register as a student to access the courses – even the free ones. They are offered through an audio app.
Why did I do that? Well the goal is to get you familiar with the oily awesomeness for you AND your dog! I also provide links to other resources so you can keep right on learning.
The reason I'm even an animal naturopath and in natural health is because of my former dog Shadrach, and these amazing oils by Young Living! I can't NOT help you the same way as this lifestyle has changed my life, my husband's and all the dogs since (as well as Shadrach) have quality of life we'd not have had otherwise!!
Additionally you'll want to stay tuned to the courses page as I plan to keep adding new material!
I also plan to have an introductory webinar on the courses page to share what animal naturopathy is all about, as well as to link to the NEW and FINAL platform (I'm tired of moving around yo!) for what was my DOGgone Truth Club membership site – which is morphing back into my dog wellness program although going by the membership club name now. It will be primarily audios (and downloadable PDFs) housed in an awesome app called Soundwise – Learn on the Go (aka MySoundwise.com is their web interface). This isn't free but it will set you free from the bondage of doubt and empower you to be able to make your own informed choices and decisions for your dogs current and future!
And if you'd like to join this W.A.G. and W.O.G. tribe just contact me and I'll be happy to get you started!
Until next time…
Have a PAWsitively, tail waggin', NATUROPATHICALLY healthy day!