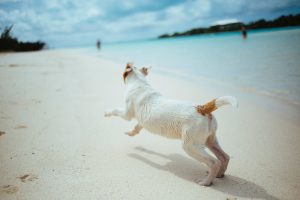 Wellness – who doesn't want that for their dogs? I'm sure if you're anything like me that's a primary focus so they can live as quality and natural life as possible. Well I have an awesome new solution for you to check out – the DOGgone Truth Club!

WHY JOIN?
*You will be empowered to make your own informed decisions for your dog and take back control of his health through community support.
*You will be encouraged through knowledge in helping your dog's body to resolve any acute or chronic health conditions so your dog regains his natural balance and health.
*You be enlightened in how to support your dog's body naturally according to his species needs and nature through a whole health approach rather than suppressing his symptoms and treating disease as is the case in the conventional approach.
*You will learn ONLY the natural, true, holistic approach rather than an integrative approach.
*You will learn how to promote and build health not only in your current dog but with any dog in your household present and future!
*You will learn how and why to detoxify your dog regularly.
*You learn the whole truth and nothing but the truth!
BENEFITS FOR YOUR DOG
*Increase in energy
*Better attitude, steadier moods
*Shinier, healthier coat, teeth and eyes!
*Smaller, less smelly poop
*Trim yet not always so hungry!
And More!
From my years of consulting with clients one-on-one, and teaching animal naturopathy for eight years with my colleague in our former online school, I am now offering you a simple and very cost effective way to learn the same foundational truths we taught to students but at a much lower cost so YOU can have a healthy, thriving, WELL dog!
Conveniently offered through a mobile app so you can learn on the go. It's learning audibly although I do provide some links to see some visuals if you need in your non-mobile moments and some handouts as well.
ALL of this so that a lot more DOGS can live and BE well! It's no good if their humans aren't learning it.
I may be crazy offering it this low, but since I no longer have a school and I am not currently consulting unless it is a "unique" situation, this is the next best thing. This puts the power back in YOUR hands for the health and well being of YOUR dog(s)!!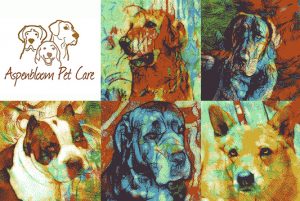 So if you're ready for the whole truth and nothing but the truth so help us God on natural, whole health for YOUR dog(s) then join me and help your dog live and BE a HEALTHY dog! It's natural, it's raw…it's the BONE-afide TRUTH!
EXTRA INCENTIVE:
*NO long-term contracts
*Pay month-to-month for a long as you desire to learn
*Cancel any time!
*New material added MONTHLY!
*A free app to listen, learn AND interact with me through – and any other audio content from other creators you'd like to subscribe to!! You may also subscribe to my podcast through this same app to keep all your learning on the go in one convenient place!
Go to https://www.aspenbloompetcare.com/doggone-wellness/
Have questions? Use this form:
[contact-form][contact-field label="Name" type="name" required="true" /][contact-field label="Email" type="email" required="true" /][contact-field label="Website" type="url" /][contact-field label="Message" type="textarea" /][/contact-form]
Come join me and get YOUR dog on the road to DOGgone TOTAL wellness NOW!
Have a PAWsitively, tail waggin', NATUROPATHICALLY healthy day!