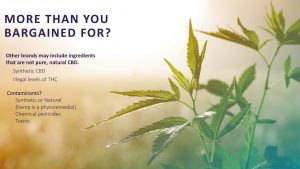 Recently I went to the 2019 International Young Living Essential Oils Convention. Of course I spent time with my friend from Long Living Pets and his dogs, along with my two other awesome like-minded friends, Wendy Lovas and Breanne Altherr, who recorded a podcast with me on what else but DOGS and their natural care! You can check out that podcast at the end of this post if you like.
Of course we spent time outdoors a lot, at the YL Farm, at our friend's house with his dogs, at the Homestead Crater soaking in the mineral water there. WALKING – like a LOT! Trying all the new products, drinking LOTS of the powerful supplements by Young Living, Ningxia Red and Nitro. And last but certainly not least, using LOTS of the essential oils including the new Davana oil which I absolutely LOVE! You can look up its properties to learn more.
The most exciting new thing is that Young Living acquired the company Nature's Ultra which offers CBD Oil. I'm going to link a playlist here of short videos you can watch to learn more about why this is so spectacular.
I wasn't much of a fan of CBD oil because of the many less than savory things happening with so many companies jumping on the bandwagon. It's exactly what happened when Young Living started to grow big. Then everyone thought they could offer what has taken Young Living 25 years to accomplish with integrity never wavering in the promise of TRUE purity and goodness – regardless of all the negativity that competitors LOVE to put out AND compare themselves to! Heck just be the best YOU you can be rather than all of that nonsense. I've been with Young Living a LONG time and before everyone jumped on the essential oils bandwagon so I've watched all this goofy nonsense happen. I have the best so I'll just stick with them thank you very much.
I also know what decisions and processes they've gone through to be able to offer us this particular CBD oil for both people and also a specific product just for pets in 200mg and 400mg. I got to try it at convention multiple times. I was really impressed. But I never would have even considered it had I not been reading and doing research since I learned YL was going to do this. It's taken a couple of years but I learned and continue to dig in and learn more. I know I didn't want any THC tainting any product I would use for myself.  I have my reasons for that since some people are quite fond of THC. Been there, done that, threw away the pipe and paper yo!
YL is holding this company to their Seed-to-Seal criteria as well. They are offering only a very specific type of CBD oil. All I know is, it is good and it works. So as I learn more, I'll be sharing more here. Yes you can get it but to start you'll need to set up a Young Living account. So here is the page to learn how to get set up with Young Living even if all you ever want to do is buy the CBD oil:
https://www.aspenbloompetcare.com/natural-pet-support/aromatherapy-for-dogs/to-order-or-join-young-living-essential-oils/. Young Living now has CBD Premium Starter Kits that you can purchase to obtain the wholesale pricing and discount. Use my ID for your first order for both Enroller and Sponsor, 767865. Then you'll receive your own ID# and can order on your own.
Also please don't hesitate to contact me here with any questions on this process. I've created a text class to go with all of this as well – this way you can learn all about our CBD oil for yourself as well as which kit you may want to get – it's just far more cost effective than purchasing one item at a time. Text keyword "CBD" to 505-273-8712 to receive my 17 text message class dripped to you over 5 days sent to your cell phone. 
The pricing is similar to other CBD oil products but the quality assurance and what you get is SO superior – except YL has lowered the pricing since taking over the product line even while maintaining the quality through our Seed-To-Seal process. Yes I've tried others and so far nothing has compared to this. I'm not just saying that either because honestly I was skeptical on this just as I was on essential oils in the beginning…UNTIL I tried Young Living that is! The thing is I didn't try for ME but for my dog Shadrach on the essential oils. While there is no longer a pet product being offered, YOU can still benefit from the available product line. If I needed to use something from this line for my own dog, I would do so.
I remember when Shadrach was alive I only used the Panaway essential oil blend for him. My husband and I never used it for ourselves until Shadrach passed away! So yep, I do this for my dogs. I know this post is less about how or why to use it for our dogs but I'm certain you've heard of this since like the essential oils, EVERY company thinks they can offer and sell this product.
Dr. Doug Corrigan has a class on CBD Oil usage from a scientific view. Dr. Oil Wenker, MD with a whole lot of other titles as well has a new book out titled, The Power of CBD and Essential Oils. So there is already a lot of great information out on it.
I hope you'll consider joining with me to take this natural health journey together for our well being. I'm just as much about US being well as our dogs – they depend on us to be there to take care of them after all and if you're ailing and unable then what happens to them???  I'm still learning, just because I have a title does not mean I've arrived. It means we continue to work, grow, and learn together.
Here are some short videos in a playlist I created for you to learn more – before the entire Nature's Ultra line came "in house" at Young Living:
Nature's Ultra and Young Living Essential Oils
Here is the podcast I did with my two friends at the Young Living Convention on July 21, 2019:

UPDATE ON NATURE'S ULTRA CBD FOR PETS
At this time (as of December 12, 2019), I will not be offering CBD Oil for Pets. However, the products for human use are still available as is the text class so you can learn more!
"At Nature's Ultra, we strongly value our customers and strive to be as transparent as possible. As such, I'd like to inform you that starting December 12 at 12:00 p.m. MT, our Pet CBD product will no longer be available for purchase due to the changing landscape of the pet product industry. While this decision was not an easy one, I am confident that it is the right one. We're committed to being in the CBD industry for a long time, and that means staying ahead of potential changes in laws and regulations so we can be key players in the industry for years to come. One of our goals moving into the new year is to provide you with even better service and more options for CBD. We have some amazing things planned in the coming weeks and months we think you're going to enjoy, so please stay tuned. You're going to love what we have planned for 2020! Thanks for your understanding and patience. We appreciate you for being such an amazing customer and supporting our brand. If you have any questions, feel free to contact [email protected], and we'll be happy to help in any way that we can
Best Regards, Richard Ricketts, Founder"
Until next time…
Have a PAWsitively, tail waggin', NATUROPATHICALLY healthy day!