A new audio class (with handouts, resources) is now available to journey further into vibrational wellness, frequencies, essential oils, DOGS of course, and faith in God – His voice, His sound with YOU. I call it Faith, Dogs, and Oils class listed as the BE WELL bundle (which includes two of my books in audio format).
My heart is to always share not only what our dogs teach us but what will help and benefit them as we fall further and further away from both truth and nature. My hope is to bring us back in a way that invites not only whole health for us and our dogs, but in faith, with oils as both anointing and tuning forks together in the harmonic synergy God intended for us to always live in and by but with our focus back on Him, the God of all creation.
Time is now of the essence that more people know what is shared in this class for us as people in a world spiraling out of control – and the momentum is increasing rapidly. We need to go back to our first Love because after all, that's what this earthly journey has really always been all about. I hope to help us all fall in love with Him again and all He has created (He never stops creating in fact), and marvel at His wonders in the earth and heavens. It's kind of funny since I'm not a scientist, not a pastor, not a musician (yes we'll be talking about music, dance, singing, too) but I am a human just like you who loves nature, music, animals, natural health, and especially GOD. To know that He put us in a garden in the first place with good reason as well. I hope some of what we learn together will bring back some awe and definitely shift our focus back onto the most important thing in all the created Universe – THE CREATOR.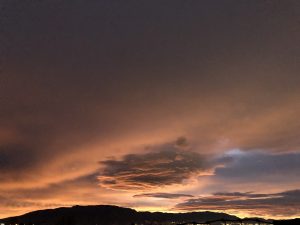 This is an audio class (soundcast) available only on the Soundwise App. It's sort of in the form of a podcast but without the ads, intros, announcements, etc., – like a class and podcast combined. It's private. It has a price tag of only $39 – even though I will be adding new audios to it from time-to-time.
What else is in this soundcast? Resources of course so you can DIG in deeper like our dogs do! Links to videos, articles, blog posts, and podcast episodes. Check it out at OilyDog.org. I hope you'll join me on this journey that is outside of conventional faith, outside of conventional health, outside of convention period!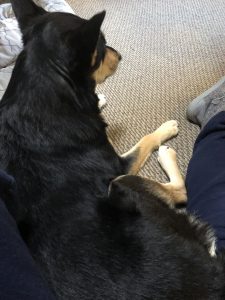 Some audios are only a few minutes long, some are lengthier- 30 minutes. The new audios I will add will be whatever God has put on my heart to share with you. Or the latest of what I've learned to help my own dogs hoping it will help yours too. And of course we'll talk about the essential oils for both anointing and as tuning forks for our spirits, souls and bodies as I stated at the beginning of this post. We'll also DEFINITELY focus on the laws of health with an additional focus on what God showed me last year from a spiritual and soul perspective (will be recorded soon).
All of the resources are accessible in the app. You have to explore the app a bit by clicking on the audio you want to listen to and then you'll see little icons at the top – the paperclip, heart, etc. to let you know that there are notes or a description with resources for you.
That's all there is, a deep dive into the most beautiful topic there is in my humble opinion. Join me to get your doggone oil-ucation and faith inspiration on! Go to OilyDog.org
🎼Life is the music🎸
🙌Jesus is the Song 🎼
🌱Health is the harmony 🎷
💧Essential oils are the tuning fork🎻
🐕Dogs are the chorus 🎤
DISCLAIMER – PLEASE READ