Simple solutions are always considered irrelevant and inconsequential – even when they are true. ~Chris Tiegreen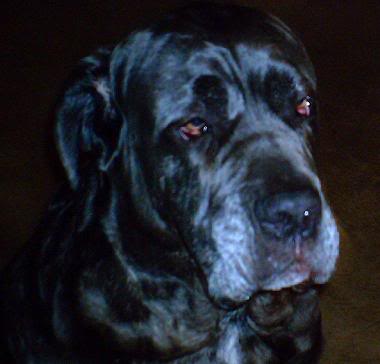 How new are you to this blog? Did you know it's been in existence since 2004? My amazing Teacher Dog, Shadrach the Neo Mastiff used to do ALL the blogging. He's the one who SHOVED me headlong into natural health! Not kidding, he really did. He wasn't going to have any of that conventional stuff. We called the blog Bark N Blog then and in fact I still own that domain name which still redirects to this blog.
Shadrach wanted REAL food for CARNIVORES. He didn't want ANY toxic stuff masquerading as health care. He wanted massages, chiropractic care, essential oils (he's the reason I began using those in fact) and all those nice, healthy things that helped him live to be nearly twelve years old even as a giant breed dog. Even as a puppy of four months of age that had been terribly abused prior to coming to us and then being subjected to my conventional training as a former vet tech for his healthcare for the first 3 years he was with us.
While he rebounded into a beautiful dog from the ugly duckling status he was in when he arrived into our lives, he wasn't thriving as he ought to have been. I knew there HAD to be a better way. After a series of events that landed him in emergency care, I decided enough was enough. This dog had been subjected to too much by humans so I was going to make much better choices for him. And so I did. WE did, my husband and I – he was the one after all who figured out the real cause behind Shadrach's initial issue that led me down this path. I was reluctant because I just wanted to help him. Then I began blogging, went back to school, began podcasting and now here we are 17 years later and four more dogs (two still with me and challenging me more than all previous ones put together).
Through my years with Shadrach – he was the best blogger ever and all his readers loved him – he was the most impactful because of his larger than life beauty and personality. I'm glad I will see him again one day in eternity – he was my truest love. I've loved ALL of them, but Shadrach was THE ONE. You know that one don't you?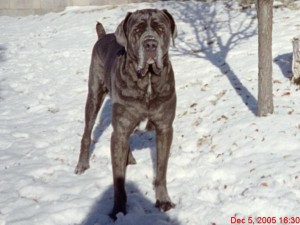 He's why I keep going even when at times I'm not sure I ought to. I know the internet as well as just about everything in this life has changed SO much, and yet I keep going because this was my assignment from God as a child. God brought me to this through a dog named Shadrach. When I was eight years old and very sick, I told God I wanted to help animals (yep they always came first lol) and people BE WELL. That is still my mission today. I'm learning so much about that now in fact. While I've been VERY focused on first the physical wellness and then our emotional/mind wellness (soul), I'm now moving deeply into spiritual wellness. You see, it all begins there anyway. And guess what? It ALL has to do with the LOVE of God and His glory!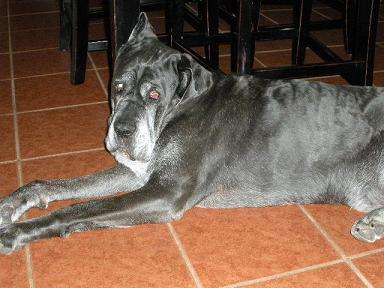 All of this to say that I have put ALL of my classes (and soon another is coming to add into this) into a monthly audio subscription using the Soundwise App. Classes are still available individually if you prefer that, but I thought the monthly subscription, adding in all of my available classes, any upcoming ones, audios being added to the current ones, as well as handouts, interaction on the app to comment, and resources to links & videos would be the best deal to offer you all.
I hope you'll avail yourself of all Shadrach and I learned together, and also what all of the others have taught me (and continue to teach me) along the way. I really feel I've come full circle. Recently I was editing another audio to add into one of the classes I'm offering here in the DOGgone Truth Club, when I realized I needed what I was learning in that audio lesson for one of my current dogs, Ezra. The title of that lesson is Fearful Fidos in the Natural Solutions class. I think I may have forgotten now more than I know lol! So it's helping me to revisit some of this evergreen material too – to REMEMBER haha!
To recap: Receive the ENTIRE DOGgone Truth Club course catalog available in this one bundle for a monthly subscription fee for as long as you desire. New audios added regularly and cancel anytime!
It's for YOUR wellness too!
Until next time…
Have a PAWSitively, tail waggin', NATUROPATHICALLY healthy day!