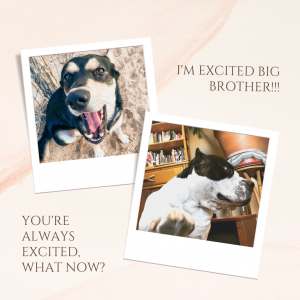 Wow there are a lot of sales going on this month! Fortunately I get to share these with you for your dogs and yourselves. I'll share in order of the biggest sales to the least. That said, every single item here are things I use for myself, husband and dogs.
King and Ezra are going to kick this post off with their own views on the first sale:
BIOCELL PET
Ezra (Carolina Dog): I'm excited bepaws the only supplement I've ever liked and don't growl about is going to be on sale. Not that we ever get much in the way of supplements bepaws we're raw fed, woof!
King (American Bully breed): Well little brother, you know I'm a senior now and needed some extra support, this has done exactly what I needed! You need extra help now bepaws you're a zoomie, hip hop artist hehe. Mom calls you Jumping Jack Flash you know. I've always been a zoomie but never a jumper.
Ezra: Yes, I know but I like that name hehe – and Mighty Dog of Valor! Mom's happy bepaws it will be on sale for 1/3 off soon. Soooo get ready to JUMP like me on this if your dog needs help with joints, coat, skin WOOF!
King: 8 days until the deals go live! Our Liquid BioCell Pet is super clean and absorbable
. It's micro-molecule, Collagen/HA Matrix® Technology supports joint and muscle connective tissue health!!! WOOF!
Humans, you'll be happy to know that there are a LOT of deals for you on this VERY special collagen made especially for people, plus Clean Living products, personal care products and COFFEE – something you humans are so fond of drinking, WOOF!
So all you have to do to see all those deals is go to our special page made just for these deals because every single day more are rolling out plus there is a flipping book link so you can see the pet special as well as the Clean Living and the Go product sales. LOTS of things that you won't want to miss out on humans. You pay the same sale prices as we do! Also you can get added to my VIP list there by texting blackfriday to 505-273-8712 USA only.
Be sure to check out my (King) Pack Member Page to learn all about me, aka Buddy Dude or Doodle Bug!
Be sure to check out my (Ezra) Pack Member Page to learn all about me Big Ez or Easy Peasy!
YOUNG LIVING ESSENTIAL OILS
If you've read this blog for any length of time you'll know how enamored of these oils I've been for MANY years. I diffuse, apply and supplement with these oils daily. My two current dogs don't have the oils as utilized as three of my previous ones did, but I like to respect each dog's individual needs as well as their species needs.
BLACK FRIDAY and CYBER MONDAY are once again part of the fall activities at Young Living. Shop their biggest-ever BLACK FRIDAY deals ALL WEEK from MONDAY, 11-22-21 through SUNDAY, 11-28-21!!! You'll find something for everyone on your list with…wait for it…drum roll please:
30% OFF 30 essential oil favorites!
25% OFF select Kits and Collections!
20% OFF our most popular Roll-Ons, Lip Balms, supplements, and CBD products!
BOGO offers! NO Limits!And so much more!
But we're not stopping there! CYBER MONDAY picks up where BLACK FRIDAY leaves off, giving you 24 hours of really great deals on must-have home essentials!
THE ONLY LIMIT the ever famous "WHILE SUPPLIES LAST" criteria. Grab these while you can during those dates because as you know — things can and do sell out quickly! Black Friday deals drop on Monday, November 22, at 8 AM MT and end on Sunday, November 28 at 11:59 PM MT. Cyber Monday begins at 12 midnight, MT, on Monday, November 29, and ends at 11:59 PM!
You can sign up as a customer, you don't have to be a brand partner these days to get the special deals. Being on Subscribe to Save does give you extra goodies though as a customer. Use this link for how to do that: https://www.aspenbloompetcare.com/shop/aromatherapy-for-dogs/to-order-or-join-young-living-essential-oils/
WHOLETONES Healing Music Project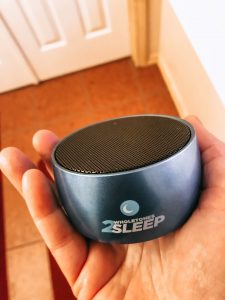 ***UPDATE TO THE MESSAGE BELOW*** – as of November 19, 2021 there is a sitewide sale at WholeTones!! This means that not just the 2Sleep player is on sale but ERRYTHANG on the site!
"Our biggest sale ever starts now! For the first time, we are offering 44% Off the entire store. Take advantage of our storewide discount just in time for the holidays. All U.S. orders qualify for free shipping over $49!"
_____________________________________________________________
I'm glad you're here. I first began using the WholeTones music in the summer of 2019. I've listened daily since. What a difference in our attitudes and wellness this investment has made for ALL of us – humans and dogs alike. This sale on the 2Sleep can be the difference between a good night sleep with only good after-effects (calm, happy, etc).
Customers will receive 2 free sleep masks with every 2sleep purchase, plus they get the free digital version and free shipping. The offer is exclusively for affiliate/partners as I said above so if you go directly to the website, you won't get the freebies!
If you are desperate for a good night's sleep, you need to read this…
Studies show that lack of sleep causes stress, irritability, weight gain, and can even lead to death. But I don't need to tell you all of that. You already know how bad things can be when you don't get enough sleep. Believe me, I feel your pain.
Perhaps you've tried sleeping pills, with all of their annoying and potentially dangerous side effects. Maybe you've spent thousands of dollars on new mattresses, or the latest "miracle pillow" that promises a good night sleep. Or maybe you've tried home remedies such as drinking warm milk, or even counting sheep! Have any of these worked?
If not, I may have your solution. It's portable, convenient, inexpensive, has ZERO side effects, and it flat out WORKS. Check out just a few of the countless testimonials that are constantly coming in:
"Truly a life changer. It settles my soul and promotes deep sleep." — Connie Collins
"For the first time in months, maybe longer, I slept the entire night through." — Susan Moon
What a difference it has made!!!!!!!!! Our sleep, our love life, and our health! All have been affected positively. Hope this helps someone else the way it has us" — Geri Riggs
This weird little trick is already helping thousands of people around the world experience better sleep, deeper rest, and happy, productive mornings.
In fact, in a recent university study, 100% of the people who tried this little trick reported better sleep!
And with a full 90-day money back satisfaction guarantee, what have you got to lose? At least click the link below to see what it's all about.
So if you want to experience deep, restful sleep…better than you've had in a long time, CLICK HERE to learn more.
You have nothing to lose, and everything to gain after you get a great night of sleep!
Ya'll, this REALLY helps our dog Ezra too with loud noises such as storms or fireworks. We put on the 2Sleep machine which helps calm him down. We leave it on when we aren't home also to keep him calm. During the winter months when we don't have any "white" noise such as fans running, we play this through the night so we can all sleep and Ezra stays calm. It really helps! As one of my wonderful readers, you will also get 2 FREE sleep masks when you try this amazing sleep miracle! This is an EXCLUSIVE offer so hurry and get yours while supplies last. Every holiday season these completely sell out! Reserve your good night's sleep today!
That's all for the sales, if you want to learn the education and benefits on the vibrational wellness of the music and essential oils, simply do a search on the blog, or listen to my newly re-launched podcast, the DOGgone Truth.
Have a PAWSitively, tail waggin', NATUROPATHICALLY healthy day!
DISCLAIMER – PLEASE READ
🎼Father God is the Musician, we are the instruments
🙌Jesus is the Song 🎼
💧Holy Spirit is the tuning fork🎻
🌱Health is the harmony 🎷
🐕Dogs are the chorus 🎤