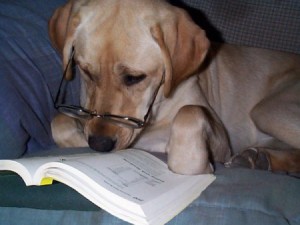 BOOKS BY DR. KIM
Animals Taught Me That
Be Transformed, Be Renewed, Be Well
Books co-authored with colleagues:
Essential Oils in Animal Care: A Naturopathic Approach
Whole Health for Happy Dogs
ARTICLE INDEX
Naturopathic Philosophy
Nutrition & Diet
Vaccinations & Toxins
Parasites
Emergency Care
Human-Animal Bond
Naturopathic Philosophy
The Dance of Health
Path to the Lighthouse
Popcorn, Dogs, Hummingbirds and Habitation
Rest: A Law of Health
The Vagus Nerve and Your Dog's Health
The Quackiest of Quackery
Integrative Medicine: What Does It Mean?
Naturopaths, Chiropractors and the Medical Profession
Trust or Fear?
Life is a Dance
Promote Wellness to Avoid Treating Disease
Trust Is the Cornerstone of the Laws of Health
Your Dog's Water Matters
Exercise for Your Dog – It's a Law
Our Ailing Animals – And This is Why
Why Natural Rearing?
What Is Animal Naturopathy? Original Care for Animals
Take Back Control of Your Pet's Health Care
Lower Your Veterinarian Costs and Increase the Longevity of Your Pets' Lives by Doing Natural, Preventive Care
The Healing Crisis and Why That is a Good Thing
Natural Health For Your Pets?
The Healing Purr

Nutrition & Diet
Kibble Is the Worst, No Matter the Label
Seven Months Raw Fed Schatzie
Walk Away from Pet Food Recalls
Salmonella: The Bad Bacteria?
Dogs: The Omnivore-Carnivore Question
Be a Label Detective
Recognizing Mineral Imbalance in Our Pets
Pet Food Recalls, Safety & Health
Overcoming Fears Associated With Raw Feeding
Fulvic-Humic Acid for Immune Support In Our Pets
Dogs Are Adaptive NOT Omnivores
Feed Raw REAL Bones
Raw Feed, Are You Joking?
Dispelling the Myths of Raw Feeding
What Are We Really Feeding Our Pets?
Dental Health For Your Pets: Why This Is So Important
Musings on Raw Feeding
Canine Cuisine
Food Choices for Our Dogs
Choosing Healthy Doggie Treats
The Raw Truth
Parasites
Work With Nature Rather Than Against
Toxins That Hinder Health
Creepy, Crawly Spring?
The Heartworm Scare
Pest Control Poisoning Our Pets Through Conventional Prevention Methods
Is Traditional Flea/Tick Control Your Only Option?
Parasites, Obesity and Paw Chewing
Battling Fleas, Ticks, Mosquitoes: Pet Health Care or Billion Dollar Pet Industry?
Pest Repellents That Make Sense
Vaccinations & Toxins
Age of Deception
The Century of the Cells
Tripping the Dark Fantastic
Fasttracking EMF Exposure in Our Dogs
Destruction of the Canine Species
The Drugging of Our Pets
The Ease of Filling Prescriptions for Pets
Microchipping Our Pets
Work With Nature Rather Than Against
EMFs and Our Dogs' Health
FAKE-grances Affecting Air Quality
Birds and Bees
Human Medications Can Cause Poisoning in Pets
A Tale of Three Dogs, Part One
A Tale of Three Dogs, Part Two
A Tale of Three Dogs, Part Three, Conclusion
Vaccines: One is Too Many
Overvaccination IS the Problem
Vaccinosis Disease: Part One
Vaccinosis Disease: Part Two
Vaccinosis Disease: Part Three
Going "Green" Fail – Part 1
Going "Green" Fail – Part 2
Did You Know These Harmful Chemicals Are In Many Personal Care Products?
Natural Immunity, NOT Vaccines
Vaccines, Flea-Tick Pesticides, and Antibiotics
Vaccines Can't Immunize
How Vaccines Affect Both Socialization and Behavior in Dogs
Resolution to Educate on the Dangers of Vaccines
Pet Vaccines and Cognitive Dissonance
Air Fresheners – Or Are They?
Antibiotics? I Think Not
Steroids: The Great Pretender
Emergency Care
Eight Tips To Help You Keep Your Pets Tail Waggin' Happy & Safe Through the Hot Summer Months
Happy Halloween for Dogs
First Aid for Your Dog
Natural Modalities
Sound Therapy for Vibrational Reactivity
Dances With Dogs
Shadrach the Neo Mastiff and Frank
Ways to Reduce Stress in Our Pets
A Basic Introduction to Iridology for Human & Animal Health
Body Therapies For Your Dog
Oily Dogs and Flies
CCL Tears in Dogs – Our Personal Journey, Pt1
CCL Tears in Our Dogs – Our Personal Journey, Pt 2
Dog ACL Brace – Natural Recovery
Let There Be Light
Being Grounded
Canine Oily Massage
Applying Essential Oils to My Dogs
Frequencies and Negative Ions
Citrus Sense
Aromatherapy for Frazzled Fidos
Essential Oils & Our Pets
Human-Animal Bond – Life Experiences – Faith
The Pruning
Out of Darkness Into the Light
Equine Dreams
The Gift of Love
The UnSeen
The White Light
The Fierce Seer
The Scent of the Sent
Beginnings
Zoomie Control
How Pets Can Benefit the Lives of Children
How Dogs Enrich Our Lives
Lost But Now Found
My Hero Dog
A Dog's Tale
Grooming Your Dog
Choosing the Right Breed For Your Lifestyle
The Nature of a Breed
Bringing Home a New Puppy
Come to the Edge, Part 1: The Scenario
Come to the Edge, Part 2: The Questions
Come to the Edge, Part 3: The Conclusion
Pets Pose Major Benefits to Humans, Children Included
Copyright© 2005-2020, All Rights Reserved. These articles are the sole property of Dr. Kim Bloomer and Aspenbloom Pet Care. They can not be reproduced in any form whatsoever without the expressed written consent of the author.
I have provided these articles/information as a source of reference. I cannot be held responsible for misadventure from the misuse of essential oils or any product or therapeutic method mentioned within this website. If there is any doubt regarding any treatments or products mentioned, then please request a Consultation or consult a qualified Holistic Veterinarian.
All information contained here on this website is intended for educational purposes only. It is not provided in order to diagnose, prevent or treat any disease, illness or injured condition of the body or pets and we accept no responsibility for such use.
Photo: Wikicommons Media