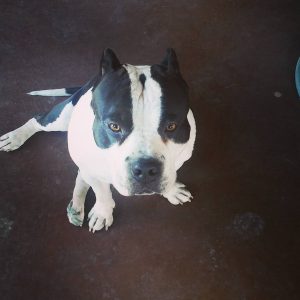 Last week one of my dogs, King, was sitting and obviously doing some serious thinking and I snapped his photo. The following was his reaction:
"So I'm just sitting here thinking about life and Mom thinks she can just stealth photograph me like the PUParozzi. I mean I'm just chillaxin you know and BOOM my image is snapped!
Don't get me wrong, I love my humans…they feed me REAL food – as in carnivore specific since that's what I am. Raw meat, bones and organs that is what we get to eat, unlike the junk most dogs are fed from those bags and cans…YUCK!
My humans take me for walks in the desert every day with fresh air and sunshine…well we live in the desert so that's a no brainer woof! I get to see quail and rabbits every day and stalk them too! I stalk all the lizards in our yard too…and mice that get in…that is a lot of fun!
I also get to drink good water free of those nasty chlorine and fluoride chemicals (humans are so weird).
My girlfriend, Schatzie and I, get to sleep in real nice beds with grounding mats as well as magnet mats placed under our comforters that are on our beds. We get to sleep in a darkened room too so we get good, deep sleep!
We get groomed every day too! We don't need to be bathed often since we are raw fed dogs, but we do get brushed daily, our nails are trimmed weekly and we get our ears checked regularly too just to make certain they are clear and clean.
We don't have to breathe any toxic chemicals in our home either…dogs have VERY sensitive noses ya know!
We don't have – GAG me –  air fresheners or candles (in our home candles are just decorations but never are they lighted) or toxic cleaning products. Nope we get to breathe in nice, quality essential oils and we have an air purifier too WOOF!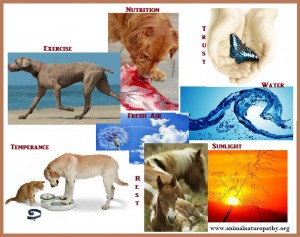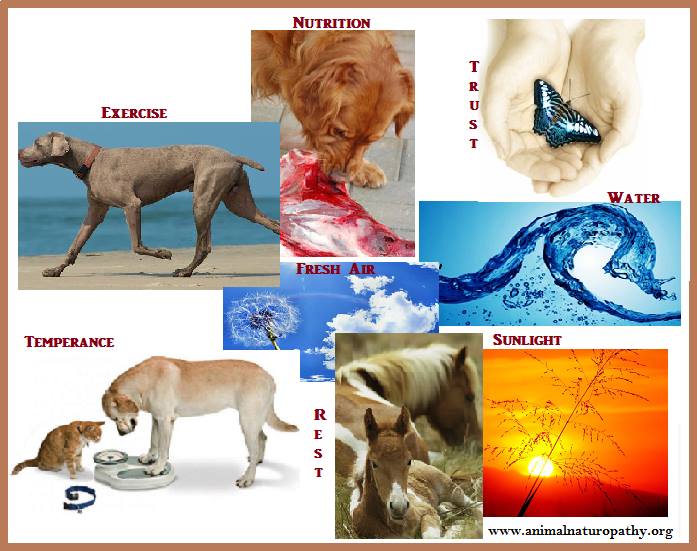 Our humans follow the laws of health for us and for themselves so life is pretty good. I suppose after sharing all of this I can tolerate a photo of my suave self now and again. Have a tail waggin' day all!"
That's what he had to say and I have to say that was really smart of him to recognize all of that. Makes me wonder how often he is thinking about these things.
Until next time…
Have a pawsitively tail waggin', NATUROPATHICALLY healthy day!
[author] [author_image timthumb='on']https://aspenbloompetcare.com/wp-content/uploads/2015/03/schatzie_me_king_2014_2.jpg[/author_image] [author_info]Kim Bloomer, V.N.D., N.D. is an animal naturopath as well as being certified in small animal nutrition, with years of experience in animal wellness. Dr. Kim is a published author, writer, blogger, host of the DOGgone Truth podcast. Copyright 2018 Aspenbloom Pet Care, Dr. Kim Bloomer, All rights reserved. No part of this article may be reproduced in any form without the written consent of the Author/Publisher. This article is intended to be educational. However, it is not intended to be a substitute for diagnosis or treatment from a qualified animal health professional. Dr. Kim Bloomer and Aspenbloom Pet Care, do not assume any legal responsibility for misuse of the products discussed in this article.[/author_info] [/author]